The LMU Family of Schools
OUR FOCUS
The LMU Family of Schools focuses on creating and supporting a partnership between the University and the schools in the Westchester area.
Our mission Statement
The Loyola Marymount University Family of Schools is dedicated to student success and educational equity by facilitating support, resources, and partnership opportunities with a focus on the schools in the Westchester area.
What We Do
Help build and support local and school site level capacity for decision-making, innovation, and data-driven action through research, partnerships and professional development opportunities
Develop and implement programs and support structures that lead to improved student achievement and outcomes in the FOS K-12 cluster
Advocate for equitable educational opportunities on behalf of the FOS students and school stakeholders
Pilot innovative approaches to community and business partnerships with public schools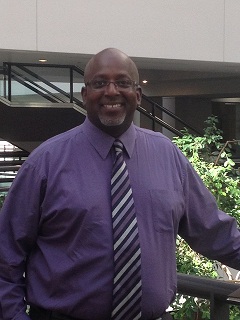 Since November 2009, Darin has served as Director for the LMU Family of Schools. Darin is in charge of managing programs as well as overseeing the daily functions of FOS. In addition to facilitating the daily operations, he is also responsible for providing support in instructional design and implementation for the FOS partner schools. Darin also coordinates professional development opportunities and works with school site staff members to address culture and climate issues that impact student achievement at all FOS schools.

Darin brings with him over 17 years experience with the Los Angeles Unified School District having worked as an Administrator, Classroom Teacher an Human Relations Facilitator. A native of Los Angeles, he attended both Loyola Village Elementary and Westchester High School before going off to Howard University where he graduated with a Bachelors Degree in Business Administration ('88). Darin served as a Part-Time Faculty member in the LMU School of Education before joining the Family of Schools in November 2008.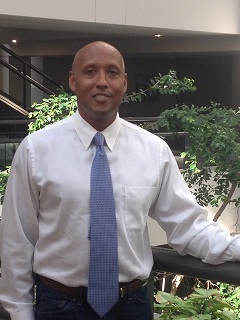 Bryan Williams, Outreach Coordinator
As the Outreach Coordinator, Bryan is responsible for establishing and maintaining effective working relationships with the partner schools, community members and business affiliates in the Westchester community. Bryan also coordinates college readiness programs and events for grades K-12 in an effort to instill a college-going culture. Upon graduating from St. Bernard High School in Playa del Rey, Bryan earned a Division 1 Men's Basketball Scholarship to San Diego State University and graduated in 1989 with a B.S. degree in Administration of Justice. Bryan has also worked for CSU Dominguez Hills as a college recruiter and academic advisor and at Santa Monica College as an academic advisor and outreach counselor. Bryan earned an M.A. in Education, Counseling from Loyola Marymount University. Married, with 3 children, his wife Angela is also a graduate of Westchester High School.